The NGO Shop
Souvenirs & more
In October 2009 the NGO Shop was opened. Here you can buy souvenirs from Bahariya Oasis.
We sell handcrafted and special items, produced locally, like embroidery, mint, peanuts and other things. All goods ar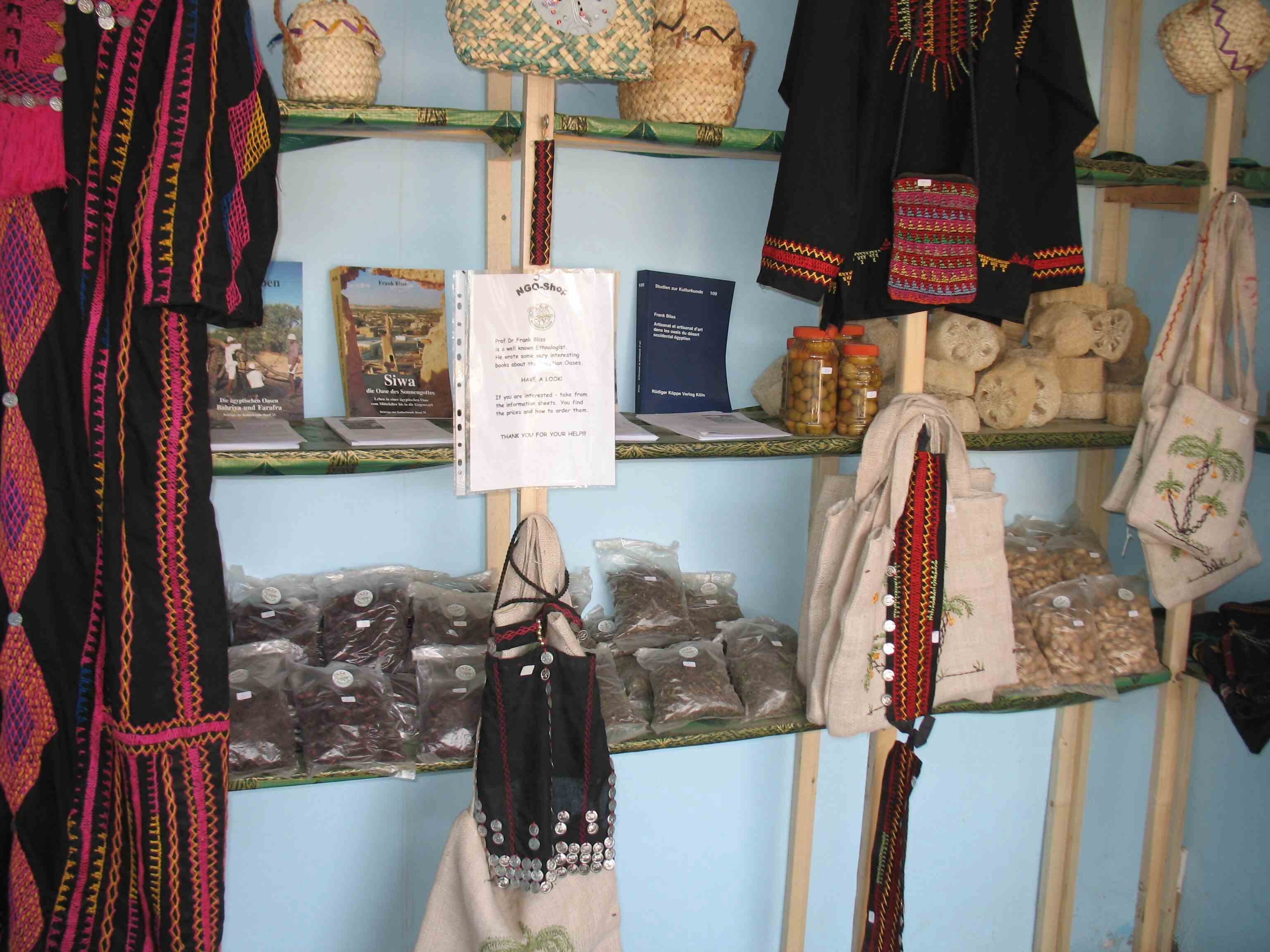 e created by the people of the Bahariya Oasis.
Embroidery and sewing has a long tradition in the oasis. In the past the traditional women-dresses (galabiya) were only hand made. Today they still use the same cross-stich style, just the design has changed. Today the women produce blouses, wall-.hangings, bags, pillow-covers and lots more in their unique traditional patterns but also new and creative designs are apearing and avaliable.
Sewing is traditionally women´s work. We encourage them, so the women can earn their own money and in-crease the income of their family
Fair prices for the producers
With your purchase you support the people from Bahariya, who produced the goods, you also support the projects of the NGO Desertlover. The NGO buys the products at a fair rate from the producers and this gives them an additional income – and this is vital to support poor families.
You may find similar products in an other place cheaper, but in our NGO-shop all earnings go directly to our mail goal, building up a youth club ! In this club we want to raise environmental awareness in the young generation in a creative and joyable way.
Please support us
by buying your souvenirs in the NGO Shop. Ask your tour guide to stop here and look at our assortement!